My little wood store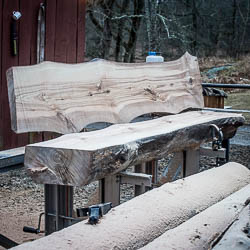 On my little farm, I have a small shop where I sell wood that I have sawn and dried. Usually i have Al, Alm, Ash, Asp, Birch, Oak, Maple, Rowan, Oxel and Pine. Some are air-dried and hold about 10-12% depending on the season, and i have kiln dried and it is dried to 6-8% but after a while in the wood store it returns to about 10-12%
Available in varying lengths from about 70cm to 5.5m long. Saws usually 1 ", 1.5" and 2" now I have started to saw in 2.5" thickness. If you are looking for something special, please contact me and I will try to help you.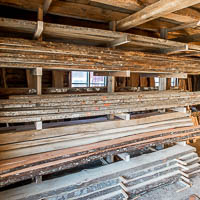 Even if you do not know what you are looking for, you are welcome to look through my wood store, you always find something for your next project.
Will post photos on odd and beautiful planks that are available to buy.
In the future there will also be tools and furniture I've built for sale.